Overview
In a time of increased regulation and scrutiny, an effective governance regime is essential.
The reputational damage that can result from poor governance must be taken seriously and that requires an understanding of the obligations that apply to you, and your business.

Our lawyers will work with you to implement an effective governance regime that complements your business activities and helps you to avoid reputational risk and avoid fines and penalties.

Expertise
Understand what regulations apply to your business activities
Develop compliant procedures and policies
Prepare compliant contracts
Train your staff on compliance matters such as anti-bribery & corruption and anti-slavery
Manage information requests from regulators and submit notifications
Who we help
Our experienced lawyers have supported businesses across a range of sectors to implement governance processes, including domestic organisations and international companies setting up operations in the UK.
Solutions for your business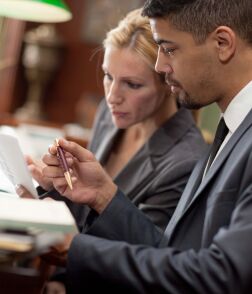 Stay ahead with the latest from Boyes Turner
Sign up to receive the latest news on areas of interest to you. We can tailor the information we send to you.
Sign up to our newsletter