Overview
Boards need a high-level knowledge of employment and HR issues and risks. We support Boards by running strategic overview update sessions focusing on key people management and workforce topics from both an awareness and legal and risk perspective.
Our sessions are typically bespoke and are prepared so that we respond and support Boards with their current people management and workforce proposals but also with understanding upcoming compliance topics and how these will impact the business from the top down. Examples of the topics we have discussed are covered below; however, we are happy to discuss individual issues and needs.
Offering
Our Board level discussion topics include:
Equality, diversity and inclusion
GDPR and data protection compliance
Business transfers and disposals
Workforce planning – redundancies and business re-organisations
Modern slavery awareness
Gender pay gap
Business immigration
Who we help
We support Boards, giving them an overview and knowledge to support their strategic plans within a wide range of domestic and international organisations of all sizes, across a variety of industry sectors.
Solutions for your business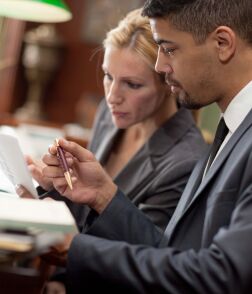 Stay ahead with the latest from Boyes Turner
Sign up to receive the latest news on areas of interest to you. We can tailor the information we send to you.
Sign up to our newsletter