Overview
Soft skills are broadly understood to be the combination of personality traits, behaviours and attitudes that allow people to communicate effectively, collaborate and successfully manage conflict. Their importance in the workplace cannot be underestimated and we understand that sometimes training is needed to develop and enhance these skills. That's why, in conjunction with expert HR consultants, we have developed a range of soft skills courses.
We will work with you to understand your specific training needs and match you with the appropriate specialist HR consultant to best meet your requirements. We will develop and deliver either a full-day or half-day course, in line with your budget and attendee availability. We can also 'mix and match' a training programme which includes both a legal briefing or course and a soft skills focus for HR, legal teams and managers.
Offering
Our core curriculum of soft skills courses includes:
Coaching and executive coaching
Communication skills and assertiveness
Driving high performing teams
Managing difficult conversations
Negotiation skills
Time management
Leading and managing remote teams
Creating a working balance
Building resilience at work
Managing personal stress
Who we help
We support the development of soft skills for employees within organisations ranging from multinationals to young, growing businesses and everything in between, across a variety of industry sectors.
Solutions for your business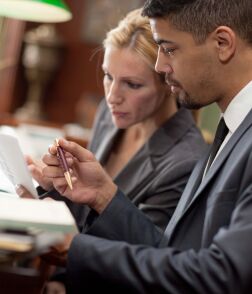 Stay ahead with the latest from Boyes Turner
Sign up to receive the latest news on areas of interest to you. We can tailor the information we send to you.
Sign up to our newsletter