Overview
Recent experience has shown us that training does not have to be delivered face to face to be both impactful and effective. In fact, virtual training can actually prove to be more cost and time efficient, as well as offering your people the choice of attending from their place of work or wherever they feel most comfortable.
In our virtual world of working, all of our training courses can be delivered remotely and interactively through an online meeting platform of your choice. Virtual training can be run in small groups, using a variety of different tools including breakout rooms, chats and polls, to ensure engagement and maintain a high level of energy throughout.
Offering
Depending on your requirements, you can choose from a suite of pre-packaged core online courses or work with us to design your own bespoke e-learning modules, which can be accessed independently or may be uploaded onto organisation's own Learning Management System (LMS) platform.
Our training team's webinars can either be pre-recorded or broadcast live by us as an interactive sessions. We can also 'script' each training session to allow you to deliver or record the session yourself.
We also offer a programme of online 'how to' guides for managers to address key management questions, such as, "What should I do if someone is absent?" or "What should I do if there is a conduct issue?". These are an extremely cost-effective solution – especially for organisations with large management teams – and save HR teams significant time in repeatedly answering the same questions.
Who we help
We remotely support continuing professional development and training programmes within domestic and international organisations of all sizes, across a wide range of industry sectors.
Solutions for your business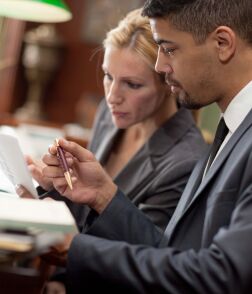 Stay ahead with the latest from Boyes Turner
Sign up to receive the latest news on areas of interest to you. We can tailor the information we send to you.
Sign up to our newsletter