Overview
When non-UK residents buy, sell or lease commercial property, they need a legal partner with extensive experience and specialist knowledge of UK property law as it specifically applies to transactions involving non-UK residents.
Our Commercial property team routinely advises non-UK businesses that own or occupy commercial property in the UK, in relation to their land interests.
We act for overseas investors and organisations wishing to enter or expand in the UK market, carefully navigating through the potential pitfalls of property leasing or investment and smoothing the path to successful completion of each commercial transaction on favourable terms.
We work with non-UK clients on the widest spectrum of commercial property transactions, relating to properties of all types, from shops and small-scale storage units to hospitality venues, retail parks and shopping centres and from small business premises to the largest office blocks.
We deliver a high-quality, cost-effective service and we have built a reputation for being particularly accessible and responsive, working with clients as an integrated part of their team and building longstanding, trusted relationships.
Who we help
Our lawyers have significant experience acting for non-UK residents in a wide range of commercial property transactions.
We act for a wide range of international commercial clients, from US, European and Asian owned multinationals to smaller offshore companies, trusts and private investors.
Solutions for your business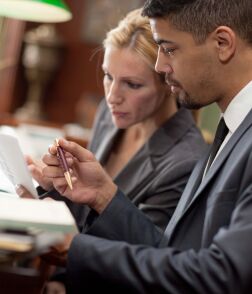 Stay ahead with the latest from Boyes Turner
Sign up to receive the latest news on areas of interest to you. We can tailor the information we send to you.
Sign up to our newsletter