Overview
The landscape and dynamics of the industrial and logistics real estate sector are constantly evolving and requiring a rapid response. COVID-19 and Brexit have only served to accelerate changing consumer behaviours, business models and supply chain management
Land interests are undoubtedly a critical factor in the successful realisation of commercial and growth strategies for businesses. Their requirements for and use of real estate continually shift as they re-assess their needs for industrial, warehousing and logistics space and consider the relative attractions of different geographical locations.
All parties involved in the development, acquisition and disposal of industrial and logistics real estate need an experienced legal partner with specialist sector knowledge and a clear understanding of the market drivers and commercial pressures.
Our property specialists combine technical expertise with a pragmatic, commercial and proactive approach, to deliver a high-quality, cost-effective service and efficient and creative solutions. We have built a reputation for being straight-talking, accessible and responsive, building longstanding, trusted relationships.
Expertise
Our team's industrial and logistics specialist expertise includes:
Construction and property development
Acquisitions and disposals
Commercial leases (landlord and tenant)
Financing and fundraising
Planning
Who we help
We work with property developers, buyers and sellers, landlords and tenants, investors and funders on the widest spectrum of industrial and logistics commercial property matters, relating to properties of all types, from warehouses and light industrial units to major manufacturing facilities and from data and distribution centres to logistics hubs, business parks and industrial estates.
We have significant experience acting for overseas investors and organisations wishing to enter or expand in the UK market, carefully navigating through the potential pitfalls of property development, leasing or investment in the UK.
Our service goes beyond real estate and the specialist solicitors within our Industrial and logistics team are supported by experts from across the firm.
Recent work
Relevant recent cases and transactions include:
Acting for a US multinational medical technology company that manufactures and sells medical devices, instrument systems and reagents, regarding the acquisition of a 65,000 square foot distribution centre in Swindon
Advising on the freehold acquisition and leaseback (of part) of a large industrial unit with ancillary offices in Southam, Warwickshire (61,747 square foot), at a purchase price of £3.85 million
Solutions for your business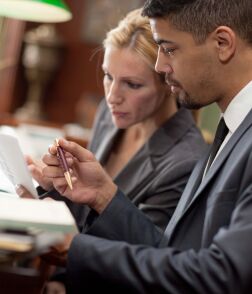 Stay ahead with the latest from Boyes Turner
Sign up to receive the latest news on areas of interest to you. We can tailor the information we send to you.
Sign up to our newsletter