Overview
The passing of a family member or close friend is often a difficult and emotional time. There are many things to arrange and an experienced and sympathetic member of our team can help share the burden, guiding you through the probate process quickly, sensitively and with minimal disruption.
Before the assets in a person's estate can be collected and distributed according to the terms of their will, all of the assets and liabilities in the estate have to first be identified. Tax returns must then be completed and, in the case of an estate liable for inheritance tax, some tax may be payable before a grant of probate can be applied for. A grant of probate is effectively a court order from the probate registry, allowing an estate's executors or administrators to discharge liabilities and transfer ownership of the assets. Our experienced team of specialist solicitors will help you seamlessly navigate the potential complexities of the probate process and ensure matters are settled in a swift and stress-free manner.
Expertise
Probate process and procedures: To help you understand the probate process and procedures, we offer a free one-hour initial meeting – either in person at our offices in Reading or remotely via video conferencing. We will explain all elements of our service and the associated costs, to help you make an informed decision to instruct us.
Complex, high value estates: We have extensive experience working with more complex, high-value estates, including those with a foreign element, a partnership interest, a shareholding in a private company or agricultural land. Where there are trusts contained within a will, our team can advise the trustees on establishment, administration and taxation.
Grant-only fixed-fee service: Our grant-only fixed-fee service is applicable for estates exempt from inheritance tax. The new scheme aims to provide a simple and cost-effective option for personal representatives who feel able to administer an estate but may require a specialist legal eye when making the grant application. For more details on this service, please click here.
Probate disputes: In the unfortunate event that there is a dispute regarding a will after a person has died, our specialist Dispute Resolution team is solution-led and highly experienced in resolving issues relating to contentious wills and trusts without recourse to costly, time-consuming and stressful litigation.
Who we help
We help a wide range of clients manage the probate process, for estates of all values and from the most straightforward to the most complex.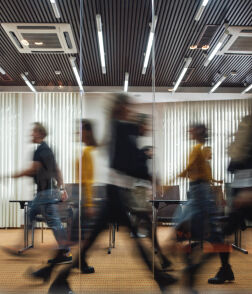 Get started online
The simple way to work out your requirements and how we can help you.
Start today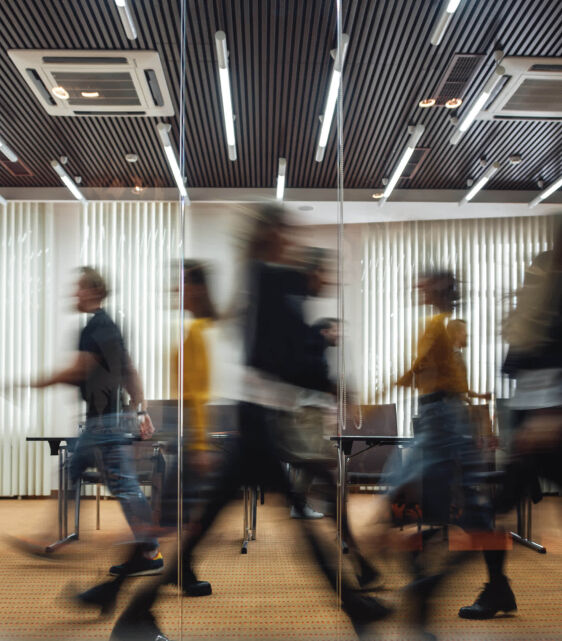 Frequently asked questions
What is probate?

Probate is a legal process that takes place after someone dies. It includes identifying and valuing the assets and liabilities of the deceased, collecting in those assets, paying any debts and taxes due and paying out the estate funds to the beneficiaries. It also includes proving via a court process that the deceased's will (where one exists) is valid, thereby confirming the authority of the executors appointed in the will.

In the event of an intestacy, where there is no valid will at the time of death, the court process will confirm who has the correct status to deal with the estate and they will be appointed administrators.

The term probate is used to describe both the grant of probate itself and the process involved in obtaining it.
What is a grant of representation?

Grant of representation is the correct formal term to cover both a grant of probate (where there is a will) and a grant of letters of administration (where there is no will or the will is defective or does not include the appointment of executors). However, the term probate is commonly used as a 'catch-all' term even where there is no will.
How does the probate process work?

The probate process includes proving that the deceased's will is valid (where there is one), identifying and valuing the assets and liabilities of the deceased, collecting in the assets, paying any debts and taxes due and paying out the estate funds to the beneficiaries. There is a court process involved in obtaining the grant of representation, which gives the executors / administrators the legal authority to carry out these functions.
Is probate necessary?

It is possible that probate may not be needed when a person dies, depending on the value of their assets and how they are held. For example, if all of the assets are held jointly, these will usually pass straight across to the surviving co-owner and so probate would not be necessary. There are, however, different ways in which joint property can be held and care needs to be taken with this. Some life insurance policies will also pay out without probate and some banks and building societies will too, depending on the level of funds held, but each financial institution has their own threshold for this. There is therefore no set figure which applies. Most organisations will also release sufficient funds before probate to cover funeral expenses and the payment of inheritance tax.
Who is responsible for handling probate?

The executors appointed in the will are responsible for handling probate. If there is no will, the person who is entitled will be called an administrator and the rules of intestacy will dictate who can apply for this role. Please see our separate chart for the rules of intestacy, which apply where there is no will or the will is defective.
Can I plan to avoid probate?

It is possible to avoid probate – for example, by adding a joint owner to a bank account or to your property deeds. However, there are a number of risks attached to this – for example, relations may subsequently deteriorate with the person who is added to the account / deeds, or that person may subsequently encounter financial difficulties, go through a divorce or die before you and that could leave your assets exposed. Professional advice should always be taken before action. It is also possible to set up trusts to avoid probate but again, specialist advice is strongly recommended.
Do you need a solicitor to sort out probate?

No, it is not compulsory to instruct a solicitor to help you with probate, although you may find that it eases the burden at what can be a stressful and emotional time. It can be a lengthy and time-consuming process and the decision to seek professional help will depend on how much time you have to dedicate to this yourself and how comfortable you feel dealing with the process and paperwork involved. Where the estate is more complex (for example there is inheritance tax to pay and / or foreign assets), it is more likely that a solicitor will need to be involved. In the case of less complex estates, we do offer a grant only service where we make the application for the grant of probate, including the preparation of the inheritance tax account, and the executors themselves deal with all other matters relating to the estate, such as contacting the financial organisations and collecting in the assets.
How much do solicitors charge for probate?

At Boyes Turner, we only charge for the work we do and there are no additional fees based on the value of the estate. We are completely transparent and provide up-front cost estimates wherever possible. We will do as much or as little work as you instruct us to do so that you are fully in control of the charges incurred. Generally speaking, a higher value estate will incur higher charges as there is often more work to do but that may not necessarily be the case – some high value estates may not be particularly complex whereas sometimes relatively small estates can be very complex (for example due to the asset structure or family disagreements). That is why the 'value element' charged by some firms does not always produce a fair result.
Why does something go to probate?

Assets go to probate to enable them to be accessed and then ultimately the funds passed to the beneficiaries.
What things have to go through probate?

Broadly speaking, the assets in the sole name of the deceased will need to go through probate but there are exceptions to this (see 'Is probate necessary?' above). Where a property is held jointly, probate may still be required, depending upon the way in which the joint ownership is structured.
How long does it take for probate to be granted?

There are a number of variables here and this will depend in part on the assets involved. The first step is to contact all of the financial organisations where the deceased held assets and it can take some time for responses to be received. If there is inheritance tax to pay, this (or a proportion of it) must be paid before the application for probate can be made. Once the application is submitted, the time it takes for the Probate Registry to issue the grant will depend on the number of applications it is receiving at that time. Once we have details of the estate assets, we will be able to give you an indication of the likely timescale.
What happens when probate is granted?

Once probate has been granted, this gives those named on the probate document the legal authority to close down the accounts held by the deceased, sell their shares, sell any property and make any distributions to the beneficiaries. The grant of probate document formally confirms the executors' authority to third parties, including any financial institutions and the Land Registry.
What happens if you find assets after probate?

A full and detailed search of the deceased's house should be carried out at an early stage in order to try to identify all assets (and liabilities) of the estate. It is also possible to carry out online searches to locate missing or unknown assets, such as an unclaimed assets register search. From time to time, additional assets are found at a later stage as even close family members can keep their financial affairs very private. Where this is the case, it is necessary to collect in those assets and, where appropriate, report the additional assets to HMRC. Any additional inheritance tax due will need to be paid, together with interest, and the beneficiaries will need to be accounted to if the estate has already been distributed.
What happens if you do not apply for probate?

As referred to above, there are cases where it is not necessary to make an application for a grant of probate. Where probate is needed but an application is not made, the beneficiaries will not be able to receive their inheritance as nobody will have the legal authority to access, sell or transfer the assets. Action can be taken to 'pass over' and replace an executor who appears unwilling to apply for probate, where necessary.
How much money can you have with a financial institution before it is necessary to go to probate?

This depends on the rules of each financial institution where funds are held. It will also depend on whether the deceased held their assets in joint names with others and whether the assets are held in trust, as referred to above.
Does all property go through probate?

This depends on the circumstances – in particular whether there is a surviving spouse or partner who is a joint owner of the property. If there is not, it is highly likely that a grant of probate will be required for a property to be inherited or disposed of.
Can a house be marketed / sold before probate is granted?

Yes, a house can be put on the market before probate has been granted although contracts are not usually exchanged until the grant of probate has come through. We would recommend that clients inform the estate agent that it is a probate sale at an early stage, so that they can manage potential buyers' expectations concerning the time frame for exchange and completion.
Can you live in a house going through probate?

Yes, it is possible to live in a house going through probate, although there should be a dialogue with the executors regarding payment of any rent. It can be helpful to have someone in the property taking care of it but problems can ensue if they subsequently refuse to leave so care should be taken here.
Can you rent out a property while waiting for probate?

Yes, a property can be rented out whilst waiting for probate. Executors must act in the best interests of the estate as a whole and will need to balance the responsibility of being a landlord with the rental income received. It is possible that a tenant might fail to pay the rent or damage the property and so executors should seek specialist advice as to whether letting or selling the property is the best option.
Upcoming training & events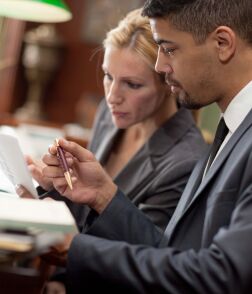 Stay ahead with the latest from Boyes Turner
Sign up to receive the latest news on areas of interest to you. We can tailor the information we send to you.
Sign up to our newsletter