Overview
Making a will is the first and most fundamental part of financial or estate planning. It is the only way to be certain that an estate will pass in accordance with a person's wishes rather than the rules of intestacy, which would apply if they were to die without making a will.
A carefully drafted will can also:
Protect and preserve assets for the benefit of your spouse, other family members, friends and future generations
Provide for a spouse from a second or further marriage but protect assets for the benefit of children from an earlier marriage
Appoint guardians for your children
Establish trust funds
Maximise the tax-efficient distribution of assets
Clarify your wishes in relation to the inheritance of personal items
Express your preferences regarding your funeral arrangements
Appoint executors to administer your estate
Expertise
Our team has extensive experience preparing wills at all levels of complexity. Every will is bespoke and there is no 'one size fits all' approach. For every will we prepare, we take the time to understand our client's family background, details of all the assets to be included and individual aims and priorities. This ensures that we prepare a will in accordance with specific needs, achieving all objectives in the most efficient manner.
Although will writing is not regulated in the UK, we adhere fully to the STEP Code for Will Preparation, designed to offer you the peace of mind that your will preparer is doing the best possible job in helping you plan for the future. You can find more information about the code here.
We charge for the majority of wills on a straightforward, fixed-fee basis, providing you with the reassurance of knowing in advance what the cost will be.
Who we help
Our lawyers help a wide range of clients in the preparation of their wills, from the most complex, high-value estates to more modest inheritances. It is important to remember that you do not have to be wealthy to make a will – it is an important tool for everyone to protect what is important to them, now and in the future.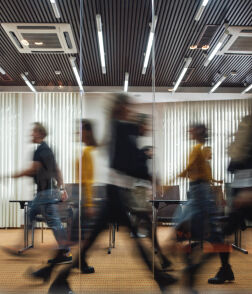 Get started online
The simple way to work out your requirements and how we can help you.
Start today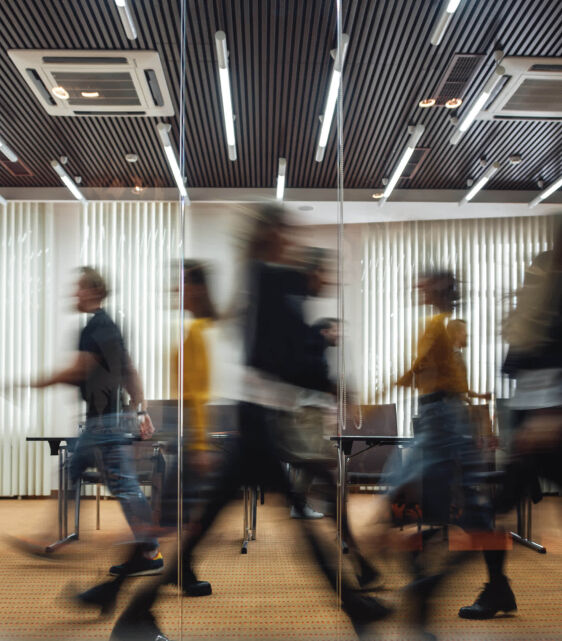 Frequently asked questions
Is a will really necessary?

If you die without leaving a will, there are a fixed set of rules called the intestacy rules that will dictate who inherits your assets. The rules only provide for certain family members and can create serious problems, particularly for the surviving partner in an unmarried couple and those in second marriages with stepchildren. Estranged family members can also benefit under these rules, which is unlikely to be in accordance with your wishes. Making a will gives you complete control over what happens to your assets after you die and the peace of mind to know that you have made provision for those you want to benefit after your death.

​​​​​
What is included in a will?

A will is a legal document that sets out who will inherit your assets on your death. It will contain your wishes as to who your beneficiaries are to be and what they are to receive. It will also appoint one or more executors who will be responsible for carrying out your wishes on your death and can also appoint a guardian for any children. A will can also include your wishes for any personal items and details of your funeral wishes. It is possible to set up a trust in your will to take effect on your death, for example for the benefit of a beneficiary who has a disability and / or who is in receipt of state benefits. Trusts can be an extremely effective way to provide for your loved ones but it is an area of some complexity and you should always take professional advice from a solicitor.
Who should I appoint as the executor of my will?

Executors are responsible for ensuring that your wishes as set out in your will are carried out on your death and for collecting in your assets, paying any debts, dealing with all paperwork and paying any taxes or other costs due before making the payments to the beneficiaries. It is therefore important to appoint somebody who is responsible and organised. It is possible to appoint more than one executor and being a beneficiary in the will does not preclude somebody from being named as an executor. We always recommend that you check in advance with those you have in mind that they are willing to be appointed as an executor, to help avoid any issues at a later stage, as a named executor is not obliged to accept the responsibility.
Do I need to use a solicitor to make my will?

You can make a will yourself, using a 'will kit' but we would always recommend that you use a solicitor as it is very easy to make mistakes, which can cause unintended problems after your death. The resolution of any misunderstandings and disputes can result in time-consuming, costly and stressful litigation. The cost of a will prepared by a solicitor will depend on the complexity of your needs. At Boyes Turner, we always try to give a fixed quote at the outset so that you have the reassurance of knowing in advance exactly how much you will be charged.
Can I make changes to my will after I have signed it?

Changes can be made to an existing will either by making a new will or by signing a codicil to alter the existing will, depending on the extent of the changes. An existing will should never be annotated to include alterations. We recommend that you review your will regularly to ensure that it continues to reflect your current circumstances and wishes.
Where will my will be stored?

If we prepare a will for you, we will store it for you free of charge in our fireproof strongroom and also ensure you have a signed copy for your own records.
Can a will be changed after a death?

It is possible for a beneficiary to enter into a 'Deed of Variation' after the testator's death to vary the terms of the will, provided they are aged 18 or over and have the mental capacity to do so. These can be useful tools under which beneficiaries pass funds down to the next generation to help with their own inheritance tax planning but care needs to be taken where a beneficiary is attempting to divert funds away from themselves due to their own personal circumstances (for example because they are in receipt of state benefits and wish to preserve those benefits). Beneficiaries can only amend their own share of the estate and agreement may be needed from executors or other beneficiaries affected by the change. Care must also be taken when entering into a Deed of Variation to ensure that it is done as tax efficiently as possible.
How is a will executed?

A will must be signed in the presence of two independent witnesses, who must then also sign the will in the presence of the person making it. Nothing should be attached to an original will, even a paperclip, and it is not necessary for the witnesses to be aware of the contents of the will – just that they are acting as witnesses to it.
What can make a will invalid?

For a will to be valid, it needs to be made by somebody who is aged 18 or over and it must be made voluntarily, without any pressure from another party forcing them to enter into it. A person must also be of sound mind when making a will and the execution requirements referred to above must be adhered to. If there are any doubts over a person's capacity to make a will, it may be necessary to obtain a medical report.
What if I get married or divorced after making a will?

Getting married after you have signed a will will usually invalidate it, even if the will makes provision for your new spouse. You can prevent this by making sure that your will is made in expectation of marriage to your spouse when it is signed. Otherwise, a new will or codicil may need to be made after your marriage to ensure that you do not die intestate. A will does not become void or invalid in the event of a divorce but your former spouse will be treated for inheritance purposes as if they had died on the date of the decree absolute and so any gift made to them in the will will fail. Your will should therefore be reviewed and updated to reflect the new beneficiaries in accordance with your wishes.
Upcoming training & events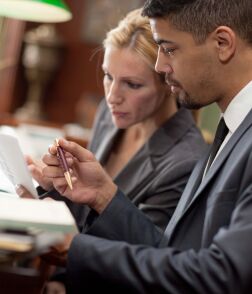 Stay ahead with the latest from Boyes Turner
Sign up to receive the latest news on areas of interest to you. We can tailor the information we send to you.
Sign up to our newsletter