Overview
In a fluid landscape of constant change and innovation, it is perhaps inevitable that a wide spectrum of disputes arise relating to the provision of goods and services within the IT sector.
Our client list includes both providers and users of technology solutions. Our team has experience across a wide spectrum of IT disputes, ranging from complex software licensing disputes and multi-million pound development projects, through to minor contract disputes between SMEs.
Our approach
We are solution-led and specialise in all forms of dispute resolution including dispute avoidance, negotiated settlement, Alternative Dispute Resolution and litigation.
We understand that in many cases, there will be an ongoing relationship between the parties once the issue has been resolved and, in this scenario, our primary aim is to protect the relationship and achieve a mutually acceptable, commercial resolution to the dispute, quickly and cost-effectively.
Expertise
Development projects

When disputes arise relating to the development of business critical IT systems, they can cause significant business disruption and rapidly intensifying disputes.
Our team works with both end user customers and providers to resolve project disputes relating to a wide range of issues such as delays in completion, functionality issues, performance issues, changed specifications and escalating, unexpected costs.
Licensing disputes

The landscape of software licensing is constantly evolving and licensing disputes frequently occur.
Our team acts in disputes relating to alleged breach of contractual terms and other general disputes between software providers and users.
Recent work
Global software supplier
Advising our client in connection with a number of software licensing issues.
International data analytics provider
Advising on UK litigation matters, including reputational management and libel claims.
Software and services company
Advising in respect of potential issues arising from the intended development of a new software product, including contractual and intellectual property considerations.
Multinational information and analytics company
Acting in connection with a dispute regarding the alleged use of confidential information by a former senior employee.
Who we help
Our lawyers act for technology providers and users in businesses ranging from large public companies and multinational organisations through small and medium sized businesses to entrepreneurs and start-ups.
Solutions for your business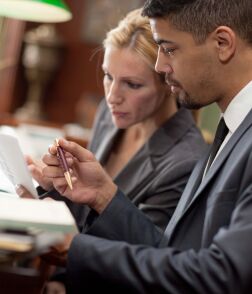 Stay ahead with the latest from Boyes Turner
Sign up to receive the latest news on areas of interest to you. We can tailor the information we send to you.
Sign up to our newsletter