Overview
Disputes relating to commercial, residential and mixed use property may be commonplace but they can be disruptive, costly and time-consuming for all parties. To ensure successful resolution, it is crucial to appoint an experienced legal partner with specialist sector knowledge and a clear understanding of the practical and commercial pressures and challenges.
We offer deep sector specialism, with 100% of our lawyers' time spent dealing with contentious property issues, for businesses of all types and sizes, to anticipate, prevent and resolve a wide range of disputes. We have one of the largest commercial litigation teams in the region. We act for both claimants and defendants and have particular specialism in bringing and defending complex and high-value matters. We are solution-led and secure successful outcomes through all forms of dispute resolution, including dispute avoidance, negotiated settlement, Alternative Dispute Resolution and litigation.
Expertise
We act for clients in a wide variety of disputes within the property sector, including:
Adverse possession
Boundary disputes
Break notices (both exercising breaks on behalf of tenants and advising on the validity of break notices for landlords)
Dilapidations claims – acting for commercial landlords and tenants
Disputes over service charges in commercial and residential leasehold property
Disputed commercial lease renewals and advice relating to the Landlord & Tenant Act 1954
Disputes relating to all aspects of land development
Eviction of tenants and trespassers (from commercial and residential property)
Notices of repair (advising both landlords and tenants regarding interim and end of term repair claims, working closely with facilities managers and internal or external surveyors to minimise the cost of the repair)
Rent reviews
Restrictive covenants (advising on their enforceability, including pursuing and defending claims and negotiating settlements and releases)
Rights of light and rights of way disputes
Who we help
We work with commercial clients across the property market, including property developers, national house builders, local authorities and owner managed businesses.
Solutions for your business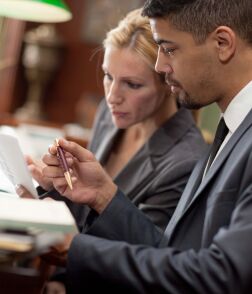 Stay ahead with the latest from Boyes Turner
Sign up to receive the latest news on areas of interest to you. We can tailor the information we send to you.
Sign up to our newsletter