Overview
As the name suggests, ADR provides an alternative way of resolving disputes rather than seeking to obtain a court judgment.
In some cases ADR will be an option to be considered prior to or in the course of court proceedings (for example, mediation). In other cases, ADR will be used in place of court proceedings. We will provide advice on the most appropriate method of dispute resolution for your case.
Expertise
Mediation
Arbitration
Adjudication
Alternative Dispute Resolution Suites
Mediation
Mediation empowers the disputing parties to reach agreement through facilitated negotiation, rather than having to face a lengthy, stressful, expensive and ultimately uncertain litigation process. The courts are increasingly actively encouraging disputing parties to use mediation – and in some cases applying cost penalties against those who unreasonably refuse to mediate. While mediation is a powerful tool, it is not appropriate in all cases. Where it is considered appropriate, care should be taken regarding the timing and circumstances of an invitation to mediate. We deliver straight talking and proactive advice on settlement strategy throughout the process in every dispute scenario.
During mediation, both parties discuss their dispute, with the assistance of a trained, impartial third person who assists them in resolving the issues and reaching a settlement. The mediator is effectively a facilitator who has no power to resolve the conflict but will rather work with the parties confidentially to help them achieve their own 'win win' solution.
Through our mediation service, we also offer a team of accredited mediators who can assist in resolving disputes not involving the firm's clients. The greatest single factor in determining the success of mediation is the parties' willingness to come to an agreement but there can be obstacles in the way. Our mediators work to remove these obstacles and create an appropriate environment to reach a settlement, while at the same time testing the parties on the strengths and weaknesses of their respective positions.
Arbitration
Arbitration is a more formal legal process than mediation akin to court proceedings although it is still a private process, which is appealing to many disputing parties. The appointed arbitrator makes a binding decision to determine the claim.
Adjudication
Adjudication is a popular fast track ADR process to obtain a third party decision on a dispute usually within approximately 28 days. It originated in the construction industry and is now a powerful, universally accepted dispute resolution process in that sector. It also has wider application in other industry sectors.
Alternative dispute resolution suites
Within our central Reading offices, we have a range of ADR suites for use by parties and their representatives. Reading is an ideal location for mediations, serviced by good transport links and just 25 minutes from central London by train. Our offices are a five minute walk from the train station and limited on-site parking is also available. The suites are well appointed and air conditioned and on-site catering, conference call facilities and email and internet access are all available.
Who we help
We resolve a wide range of commercial and private disputes through all forms of Alternative Dispute Resolution, for clients ranging from large public companies and multinational organisations to start-ups and private individuals.
Solutions for your business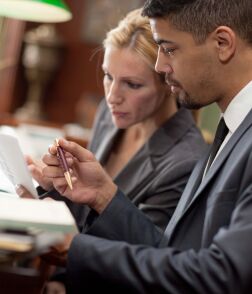 Stay ahead with the latest from Boyes Turner
Sign up to receive the latest news on areas of interest to you. We can tailor the information we send to you.
Sign up to our newsletter