Overview
Whatever stage of development a business has reached, there will be a number of legal requirements and issues of corporate governance for directors to consider and address.
Our lawyers act as corporate compliance advisers to businesses through all stages of their development.
We build long-term partnerships and work closely with all of our clients to understand not just what their business does and the competitive and regulatory environment in which they operate, but also the specific challenges which apply to them along with the opportunities which can be exploited and their ambitions as they grow.
For those at the start of the journey, we offer a dedicated company secretarial service that can help with establishment and incorporation and for established companies, we can manage all compliance and filing obligations that arise over time.
Expertise
Corporate governance
Companies and their directors have a wide range of duties and obligations to fulfil by law and the penalties for any failure to comply can be serious. Our lawyers provide tailored corporate governance advice to businesses to ensure ongoing compliance.
Company secretarial
We provide company secretarial and registered office services to a large portfolio of companies on a fixed annual fee basis. We build close relationships with all clients and employ state of the art systems that enable us to provide real-time reports on the status of managed companies at any time.
Who we help
We provide corporate compliance services to a wide range of clients, from listed multinationals to enterprising start-ups, across a variety of industry sectors.
Solutions for your business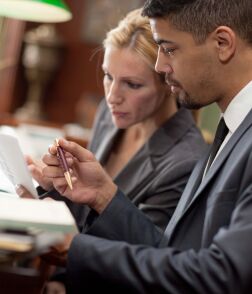 Stay ahead with the latest from Boyes Turner
Sign up to receive the latest news on areas of interest to you. We can tailor the information we send to you.
Sign up to our newsletter