Overview
Our team of M&A lawyers are highly experienced in advising companies and individuals on private acquisitions and disposals and routinely act on deals of varying sizes across a wide range of industry sectors. Whilst our core deal experience is UK focused, we are regularly instructed to advise on transactions with a cross-border element.
Every transaction is different and will require a bespoke solution. We work with our clients to ensure we have a deep understanding of their individual circumstances, priorities and ambitions and build a partnership in which we deliver not just legal advice but also a strategic overview and business guidance, throughout the deal process.
We focus on delivering commercial, practical guidance and utilise best in class legal technologies to streamline our work for clients and work collaboratively with other professional advisers involved in a transaction to ensure complete cohesion of approach throughout the deal process.
Expertise
We work with clients throughout the entire transaction cycle, from initial deal structuring and heads of terms through to the management of the legal due diligence process and the negotiation and agreement of final form documents.
Our lawyers specialise in M&A transactions of all types, including:
Company & business acquisitions
Disposals
Group restructurings and reorganisations
Share buybacks
Management buy-outs and buy-ins
Who we help
Given our long established presence in the Thames Valley, we are the trusted M&A legal adviser to many of the region's leading businesses, entrepreneurs and management teams. Equally, our deal experience and expertise is utilised by clients across the UK and internationally.
Solutions for your business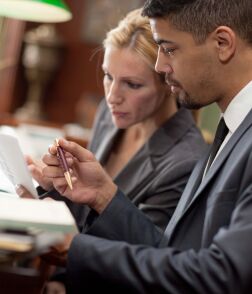 Stay ahead with the latest from Boyes Turner
Sign up to receive the latest news on areas of interest to you. We can tailor the information we send to you.
Sign up to our newsletter