Overview
We have extensive experience in the negotiation, preparation and formalisation of bespoke articles of association, shareholder agreements and joint venture arrangements for businesses of all sizes.
We also routinely act in the preparation of LLP agreements. In all cases, our work in this area ensures that the provisions set out within the required documentation are both up-to-date and compliant with the latest changes in company law but also function effectively and in-line with best market practice.
For many businesses, their people are their most precious asset and key to their future success. Employee share option or incentive schemes offering long-term tax-efficient incentives are an excellent way to motivate staff and recognise and reward their loyalty and contribution to business success. Our team has considerable experience working with clients' tax advisers to successfully draft and implement agreed schemes.
Expertise
Shareholder and LLP agreements and articles of association
We support clients in the implementation of these key documents, often within the context of joint venture arrangements, ensuring consistent expectations and understanding for all parties and effectively mitigating against future disagreements and disputes.
Share option schemes
There are a number of different schemes available for businesses and their employees and we work with clients and their tax advisers to draft and implement the scheme that's best suited to their particular needs and desired outcomes.
Who we help
We help to maintain strong shareholder relations for a wide variety of clients, ranging from entrepreneurial start-ups and growing local businesses to listed multinationals, across many industry sectors.
Solutions for your business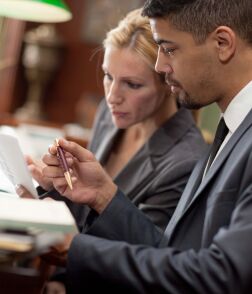 Stay ahead with the latest from Boyes Turner
Sign up to receive the latest news on areas of interest to you. We can tailor the information we send to you.
Sign up to our newsletter