Overview
Companies are only one of the ways to structure your business and are not always the most appropriate option.
Partnerships and Limited Liability Partnerships (LLPs) afford a range of alternative options and ways in which profits can be shared and taxed.
We have the experience to advise on the appropriate structure and flexible options available to structure a partnership, document how it will operate and resolve any disputes that may arise during the course of its life.
We are also able to help you transform your partnership to an LLP should it be appropriate to do so.
Solutions for your business
Upcoming training & events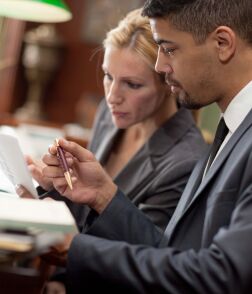 Stay ahead with the latest from Boyes Turner
Sign up to receive the latest news on areas of interest to you. We can tailor the information we send to you.
Sign up to our newsletter