Overview
Whether you are a landlord or a tenant, the leasing or rental of commercial property can involve a variety of complex issues. Both parties need an experienced legal partner with specialist knowledge and a clear understanding of the practical and commercial pressures and challenges.
Our commercial property solicitors offer a wide range of legal services to help both landlords and tenants negotiate, complete and manage commercial property leases, achieving agreement or conclusion of commercial transactions on favourable terms, efficiently and on budget.
We act for clients in relation to leasing agreements for commercial properties of all types, from shops and small-scale storage units to hospitality venues, retail parks and shopping centres and from small business premises to the largest office blocks.
We have extensive experience of resolving the numerous issues that arise out of the relationship between owner and occupier and routinely settle these without recourse to litigation, preserving ongoing relationships and achieving solutions swiftly and economically.
Our property specialists combine technical expertise in all areas of landlord and tenant law with a pragmatic, commercial and proactive approach, to deliver an efficient and cost-effective service. Working closely with both landlords and tenants ensures a deep understanding of their different perspectives and priorities, which we believe helps us to quickly identify the most appropriate strategy and tactics to achieve the best outcome for our client.
Expertise
We routinely advise on all aspects of the agreements that govern relations between owners and occupiers, including:
Heads of terms
Agreements for lease
Drafting and negotiating leases
Lease assignments
Lease renewals
Exiting leases, including surrenders
Security of tenure issues
Licences to occupy
Tenancies at will
Licences to underlet
Licences to alter
Break clauses
Service charges
Rent deposits
Stamp duty
Disputes
Funding
Who we help
We act for a diverse range of domestic and international owners and occupiers of commercial properties, from multinational and large, publicly listed UK companies to small and medium sized enterprises and charity landlords and tenants, across all industry sectors.
Solutions for your business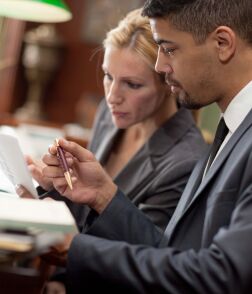 Stay ahead with the latest from Boyes Turner
Sign up to receive the latest news on areas of interest to you. We can tailor the information we send to you.
Sign up to our newsletter